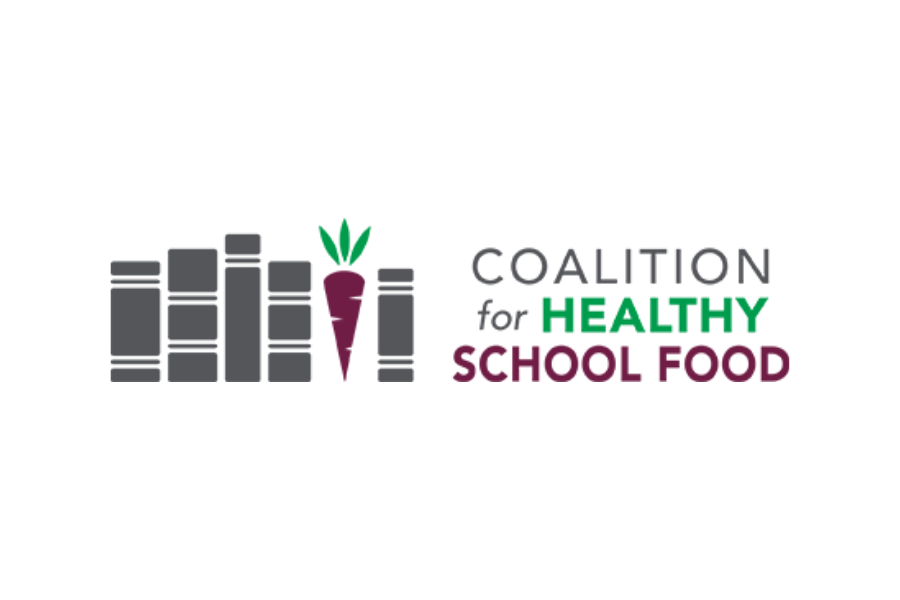 NEW YORK, October 20, 2020 – The Coalition for Healthy School Food (CHSF) is hosting a free online event to help kids and families stay healthy while schooling during COVID-19.
The Green Apple eSummit, October 24-28, focuses on the health of students, families, and communities and features 20 expert speakers in education, nutrition, and medicine including:
Eric Adams, Brooklyn Borough president: Changing School Food Through Education and Policy
Jabari Brisport, teacher; Stephanie Goodman, Swampscott MA Board of Health member, Mark Negron, parent: To School or Not to School in the Age of COVID-19
T. Colin Campbell, Ph.D.: Food Policy + the Food Industry
Michael Greger, MD, How to Survive a Pandemic
Kira Lawton, MD, pediatrician: Social + Emotional Health During COVID-19
Amie Hamlin, executive director, Coalition for Healthy School Food: Creating Change on Your School's Menu
Tony Hillery, Founder and Executive Director of Harlem Grown: How One Big Idea Transformed a Neighborhood
Milton Mills, MD: Meat, Dairy, + Racism
Ted Barnett, MD, Rochester Lifestyle Medicine Institute: Jumpstart Your Health
Brian Falcon, parent: Strategies for Schooling + Working from Home
Patricia Devaney, parent: My Family Transitioned to Plants
Bob Groff, principal of Public School 244 in Flushing NY and Ruth Stanislaus, principal of Public School 971 in Brooklyn NY: Principals of Vegetarian Schools Speak Out
Tracye McQuirter, MPH, author: 10,000 Black Vegan Women
Marisa Miller-Wolfson, filmmaker, author: The Vegucated Family Table
Toni Okamoto, author: Plant-Based on a Budget
"This is a vital moment for accurate health and nutrition information for the entire family and school community, whether students are learning at home or in a classroom," said Amie Hamlin, CHSF executive director. "Low-income communities are particularly impacted by recent changes in schooling, so as parents and educators The Coalition for Healthy School Food will continue its advocacy to help kids thrive."
The event is free; advance registration is required.
Following the eSummit will be an online fundraising gala hosted by actor, author, and chef Ayinde Howell featuring special guest speakers and a silent auction. The gala also honors Rebecca Amis for her work advocating for healthy school food and Tony Hillery, founder and executive director of Harlem Grown. Gala tickets start at $25 and free admission is available. Income from the gala helps provide free programs to schools, especially to Title 1 schools, where a high percentage of children come from very low income homes.
"Coalition for Healthy School Food programs gave structure to our children during the summer of COVID-19," said parent and summit speaker Patricia Devaney. "The programs are consistent with our efforts to raise our children in a healthy way and we had quality time too."
Sponsors include, The Plant-Based Network, Forks Over Knives, Miyoko's Creamery, NutritionFacts.org, The Vegucated Family Table, and Fruit Bliss.
About The Coalition for Healthy School Food
The Coalition for Healthy School Food (CHSF) is a 501(c)(3) nonprofit that introduces plant-based foods and nutrition education in schools to educate the whole school community about the health, environmental, and social justice issues of our food choices. For more information visit healthyschoolfood.org.