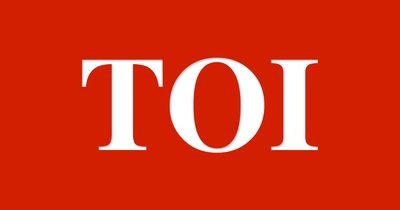 Hyderabad: Maoists have killed four civilians, including two members of the Telangana Rashtra Samiti (TRS) party, since 2018. Recently, a local cadre of the TRS was allegedly murdered by Maoists in Mulugu district.
Several encounters involving Maoists since the last three months in various border districts of Telangana show that Maoists are showing resistance and trying hard to make their presence felt. They have clandestinely managed to develop a network to collect the money obtained through extortion, share intelligence inputs and arrange logistics.
A week before the murder of TRS activist M Bheemeshwara Rao in Mulugu, a high-level meeting took place between senior state police officers and officials of the Ministry of Home Affairs (MHA) in order to intensify efforts to crack down on Maoists, indicating that the Maoists are actively attempting to revive their activities.
"They used the porous border with Chhattisgarh to enter Telangana and committed the murder. Our forces are constantly conducting combing operations. To create terror, they slipped into Mulugu in the guise of civilians and killed Bheemeshwara Rao. Our constant vigil and intelligence gathering is our strength. It is true that Maoists are attempting to enter the state. Constant combing operations, especially based on intelligence inputs, will continue and we hope it will give results," a senior state police officer told TOI.
The Maoists behind the killing have been identified as Dinesh, who masterminded the murder, Pujari, Samaiah and Lakshmaiah.
Compared to 2019, the number of incidents of police encounter with naxalites has increased this year and the death toll has been the highest in the last three years, with the killing of eight naxals and a civilian.
Following Bheemeshwara Rao's killing, police are now taking measures to protect their informers, who are being targeted by the Maoists.
Many officials feel that cracking down on the key members of the Telangana State Maoists Committee— Hari Bhushan, Damodar and Bhaskar, would be crucial for the state police in defeating the Maoists' fresh attempts to regain lost ground in Telangana.
FacebookTwitterLinkedinEMail