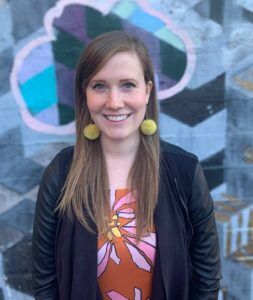 Sarah Steely

There was an eerie quiet in classrooms this school year.
Gone were the familiar sounds of lectures and lessons, the cadence of questions and answers.
And yet, down the hall and around the corner, school cafeterias emitted their all-too-familiar cacophony, the clinks and clatters of dedicated cafeteria workers readying the day's meals.
Even during a pandemic, when students and teachers were connected virtually, school cafeterias stayed the course. They never paused, never slowed down and kept cooking, stirring and serving to ensure that students continued to have the meals they count on.
When schools pivoted to virtual instruction in response to the COVID-19 pandemic in March 2020, nutrition staff and school leaders in all of Virginia's 132 public divisions responded quickly and set up safe and convenient options to distribute meals.
Sometimes overnight, districts devised delivery routes and organized Grab & Go sites to connect students and families with food. Months later, the work of these teams continues to be nothing short of heroic.
In many ways, the work we've seen this past year has not been surprising. The truth is school nutrition teams have always been integral to the health of our communities.
Before the pandemic, more than 450,000 kids in Virginia relied on the free and reduced-price meals they received at school. Today, we know the situation has worsened. The pandemic has put more Virginia families at risk of food insecurity, as many parents have lost jobs or seen hours cut as a result of the ongoing crisis.