Many Indian as well as International celebs, talk about becoming Vegan. But what is this term in reality? Veganism is all about consuming plant-based food and opting for a lifestyle that stops animal cruelty. People opting for a Vegan lifestyle, don't consume animal flesh and eggs as well as animal-based dairy products. Although since ancient times, people in many countries have been following this type of diet, the term vegan was officially coined in the year 1944 by a small group of vegetarians who broke away from the Leicester Vegetarian Society in England to form their own Vegan Society. Forming this new society a section started its practice to stop animal exploitation and cruelty. If you have been wondering, what is Veganism and what do people eat opting for this lifestyle. Then you are at the correct place. Here we take you through the details about veganism, how people follow the lifestyle, what do vegans eat as well as the pros and cons of becoming a vegan.
What is Veganism:
The term- Veganism is defined as a way of living that aims to avoid all types of animal exploitation and cruelty from their lifestyle. Vegan's not only consume plant-based food but also avoid animal dairy products, leather accessories, and other products made of animal flesh/bones. The aim of the vegan diet is to devoid of all animal products. However, in today's day and age with the growing popularity of the term Vegan, there is diluted information available all across. In different countries, the pure definition for vegan might be different. While some choose to become a vegan for a healthy lifestyle, some choose to become a vegan to contribute towards curbing animal cruelty. Whichever reason people might have to start the vegan lifestyle, it has its own pros and cons. And thus before changing your diet all of a sudden you need to know to have full knowledge of it.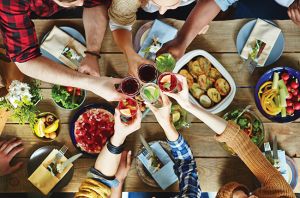 How to go Vegan?
1. Start With Small Steps: 
Smalls steps matter when you are on a journey to changing your lifestyle. Suddenly restricting yourself to a vegan diet might seem like a big task and many people give up in the midst. Hence it's important to start with the baby steps. Maybe you can start with eating vegan food at first, then start experimenting more with the lifestyle. Check if you are comfortable turning vegan. Keep a track of how your body responds to the new lifestyle. How your family would be comfortable with your new way of living.
2.  Focus On What You Can Eat: 
Most of the newcomers give up at early-stage thinking about the food items and other lifestyle accessories they miss having. Losing non-veg food means losing the extra amount of protein and other nutritional requirements. And animal-based lifestyle accessories mean losing few comforts. However, you need to know focus about the alternative options that you can get. Do plenty of research as to which all food items you can eat.
3. Take It Slow :
Keep up with your new diet plan and follow its religiously. You can keep it slow but make sure to be consistent with your choice.
4. Avoid Junk Eating: 
One of the aims of opting for a Vegan diet is also for a healthy lifestyle. Avoid getting involved in junk eating.
5. Keep a journal:
Make note of things you need to try out soon. Organize your new diet plan and lifestyle. Note down the things that you need and things that you need to avoid.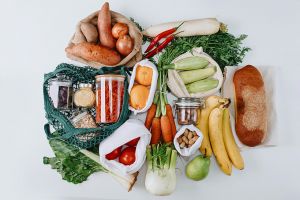 What Do Vegan's Eat (Diet For Vegans)?
Fruits & Vegetables: Include fresh fruits and vegetables in your daily diet. Take green leafy vegetables such as bok choy, spinach, kale, watercress and mustard greens, these are high in iron and calcium. For fruits, you can opt for any seasonal fruits-apple, orange, pineapple, grapes, mangoes, banana, different types of berries or water-rich fruits such as watermelons, rockmelons and honeydew melons, etc.
Nuts & Butter:  Nuts are a good source of iron, fiber, magnesium, selenium, zinc and different types of required vitamins. It's mandatory to include few types of nuts in your diet. You can include Almonds, Cashews, Pistachios,  Walnuts, Pine nuts, Peanuts, Hazelnuts. Or can also include nut butter in your diets, such as Almond Butter, Cashew Butter, and Peanut Butter. Make sure you know if you are allergic to any of the above nuts.
Tempeh, Tofu and Seitan: These are great alternatives for proteins and other nutrients that we find in non-veg food options.
Seeds: Include Chia seeds, flaxseeds, Sesame seeds and few other types of seeds. These are excellent sources of protein and provide omega -3 and needed fatty acids.
Legumes: Include beans, lentils and peas into your new diet. These are nutritional as well as provide plant-based nourishment to the body. The food items in legumes include sprouts and fermented food.
Whole grains, cereals and pseudocereals: These provide carbs, fiber, iron, B-vitamins and several other types of minerals. The food items such as spelt, teff, amaranth and quinoa especially needed to included in the deit as they are especially high-protein options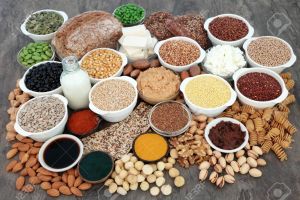 Benefits Of Turning Vegan?
Metabolism Benefits: Vegan diet increases the metabolism activity in the body, which boosts the functionality of organs and body fluids. It's also aids in weight loss.
Cardiovascular Benefits: Diet which mainly includes- vegetables, fruits, nuts, vegetable oils, and whole grains are often associated with lower rates of cardiovascular disease development. This is because they contain the most valuable nutrients, including fiber and antioxidant vitamins.
Cognitive Benefits: Studies have found that people consuming a plant-based diet have developed their neurobiology and cognitive functionality. This type of diet is also known to solve chronic ailments. The diet has apparently shown mild or moderate improvement in patients who were suffering from migraine, sclerosis, fibromyalgia, and rheumatoid arthritis.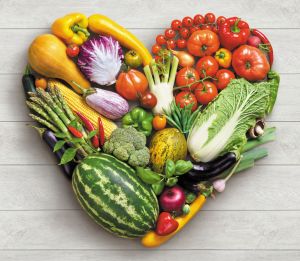 Risks Of Turning A Vegan?
​Risk of developing an eating disorder
Risk of vitamin B12 deficiency

Iron deficiency

Hormones disruptions

​Low energy or weight problems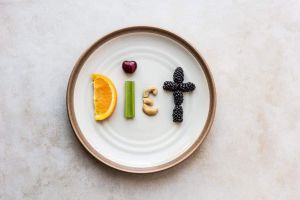 Food Vegans Avoid:
Eggs: Chickens eggs, ostriches eggs, fish eggs or any animal eggs
Dairy Product: Milk, yogurt, cheese, butter, cream, ice cream and others
Fish & Seafood: Every type of fish- shrimp, squid, scallops, calamari, mussels, crab, lobster
Meat & Poultry: Beef, lamb, pork, veal, horse, organ meat, wild meat, chicken, turkey, goose, duck, quail
Bee Products: Products made of honey, bee pollen
Animal-based ingredients: Whey, casein, lactose, egg white albumen, gelatin, cochineal or carmine, isinglass, shellac, L-cysteine, animal-derived vitamin D3 and fish-derived omega-3 fatty acids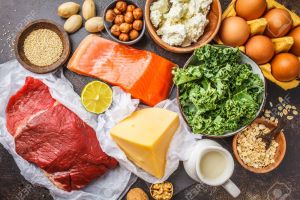 Did you find this information helpful? Don't forget to write back to us. For more such updates, stay hooked on to The Live Mirror.
Also Read:  How To Lock Facebook Profile: Step-By-Step Guide For Android, Laptop/PC And IPhone Users